VCFO insights into the financial welfare of your business to implement your growth strategy.
Access Financial Know-How
For Your Business Growth Strategy
Strategy
Plough the way forward with decision support from cashflow, tax & commercial perspective.
Financial Controller
Manage the financial department to ensure regular & accurate reconciled accounts.
Refine Processes
Review your business finances and discuss best practice systems to improve performance.
Reporting
Our VCFOs oversee detailed reports for management & stakeholders.
As one of the only firms to specialise in the tech industry we have deep expertise in the unique arena that high growth, innovative businesses operate in.
Our CFO Services help you prepare for the various stages of your company's growth, whilst minimising the various risk areas along the way.
Our team consists of seasoned finance professionals, helping ensure you get VIP insights & support every step of the journey.
Seasoned Financial Expertise from Seed to Series B.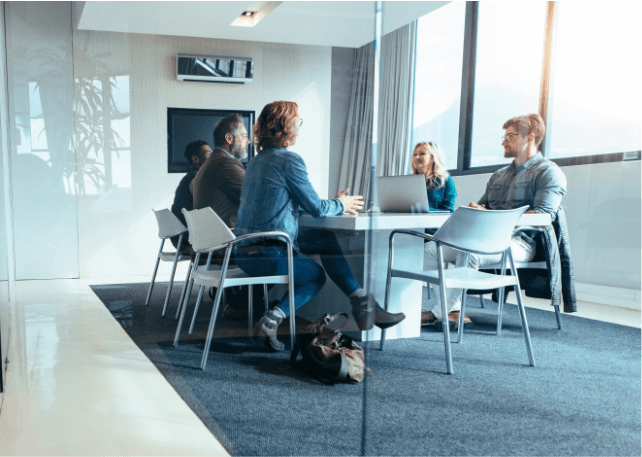 Put your best foot forward with important stakeholders when managing funds for your business.
Our CFO services are an essential addition to the leadership team conveying your business in the best light, shining through regular reporting and giving them management reports to faciliate better business.
Our VCFO advisory services combine regular outsourced CFO and Controller roles, assisting you with monthly standard reporting & business strategic planning.
Includes:
Guidance in strategic planning relating to growth & expansion;
Help managing & forecasting cashflow assumptions and needs;
Overseeing your accounting systems to ensure proper bookkeeping & reporting;
Monitoring & analysis into the financial health & well-being of the business;
Budgets and forecasts to help measure business performance; &
Financial insight and guidance on company decisions and issues.
Delivery:
A regular meeting in-person or online with a finance professional.
Includes 2 hours worth of queries or additional work throughout period.
Financial Models prove invaluable in raising capital and onboarding potential business stakeholders.
Includes:
Producing or reworking a sophisticated financial model to reflect given assumptions for the company's performance, business drivers and the marketplace
Working through the existing strategic plan with the business owners. Modelling and analysis to project pricing strategies, product/customer profitability & investment outcomes.
Developing the potential for 'What If' scenarios and sensitivity analysis.
Output includes summary financials, cashflow forecasts and key metrics of interest to investors.
Delivery:
1 to 3 workshops conducted in-person or online.
Regular turnaround time 2-3 weeks.
Includes up to 2 edits.
CFO services to position your
business for the most growth.
Reach out for an initial discussion to cover the bigger picture for your venture and roadmapping the means to get there.